Close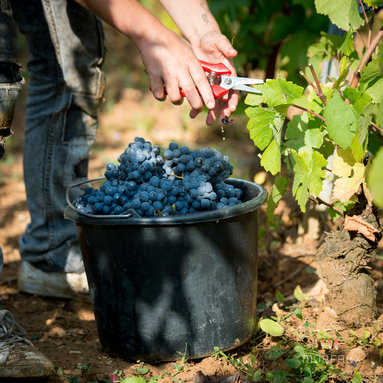 Annual climatic benchmarks
Budding : Mid-April

Flowering : From the 26th of May to the 5th of June

Beginning of the harvest : 1st of September

End of the harvest : 12th of September

Harvest 2018
The harvest, the reward for a year of intense and rigourous work, began with particularily agreeable weather, that is to say warm and dry, favoring the harvest work in excellent conditions.
For the winemaker, this warm harvest required him to fight with this heat in order to vat this magnificient harvest in optimal conditions to ensure a serene maceration. A greater attention was necessary for the starting of the fermentation, which considering the level of natural sugars, was quite tumultuous. Like every year, a constant monitoring is necessary, notably at the finish of the alcoholic fermentation of each vat.
In regards to the harvest in the cellars, the volumes were relatively the same as for the 2017 harvest, or slightly lower for certain appellations.

Tasting notes

« In the cask, before the summer racking, this 2018 vintage already offers great hope and is eagerly awaited by wine enthousiasts around the world! The tasting begins with a rich and intense nose, which allows us to perceive some notes of red berries, brought out by small touches of spices and black pepper. The sensations awaken even more so on the palate, mixing richness and density. On the midde of the palate a full-bodied and deep wine is revealed, at times juicy red fruits prevail and at others black fruits enhanced by black pepper. The long and dense finish invites us to come back after the 16 months of ageing in order to once again enjoy these great wines! »