Close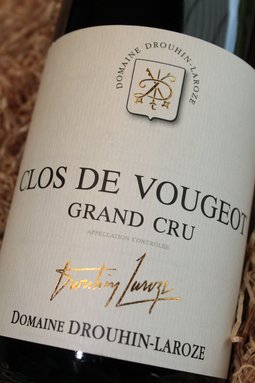 Clos de Vougeot 2011 - Burgundy-report
Vintage 2011... Blind tasted...
Burgundy-report - October 2014
This tasting was a perfect showcase for the 2011 vintage. On average, the quality is good, but the weight and concentration of these wines, if not their intensity, is modest - they are more like 1er Crus from a "to cellar" vintage. They are often rather delicious in a way that young Clos de Vougeot has no right to be - at least if we are to believe the stereotype of the severe, austere Clos de Vougeot.
Wine 21 - Domaine Drouhin-Laroze
A fine, dark nose, almost textured and with a little floral action too - super. Big, round, growing intensity - indeed one of the most intense here - but to balance, it has far from the best texture. A "look at me" wine, with a super nose but only quite good palate.
Bill Nanson - Burgundy report - October 2014