Close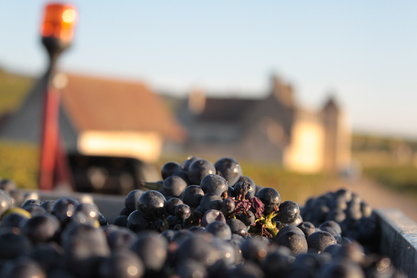 Vintage 2009 by the World of fine Wine
2009 - Burgundy the smiling face of a welcoming vintage
Article - The world of fine Wine 2011
17/ 20 - Gevrey-Chambertin
ME: An exemplary village Gevrey, which combines perfectly ripe and black fruits with freshness and precision. The oak is well judged adding vanilla scents to a wine that is rich and fine. Excellent value, too.
17.5/20 - Gevrey-Chambertin 1er Cru Craipillot
ME: A light winemaking touch delivers fragrant red berry and cherry fruits topping a tight, restrained structure with elegant tannins. The mouthfeel is fresh, attractively spicy but also dense deep. Better, in these hands, than several premier crus from others.
18.5/20 - Clos de Vougeot
ME: A great year for Clos de Vougeot and none better then here. Has everything: succulent black fruits, depth, spice, and a texture that invites you to crunch the wine these delights underpinned by a subtle but evident iron grip. Superb.
18/20 - Bonnes-Mares
ME: Quiet on the nose, but a lovely harmony of gras fruits both red and black cherries and dark plum, which are upstaged by new oak. Excellent, though I prefer the magnificent 2008 here by a short head.
Although it has unfairly overshadowed 200, there is no doubt that 2009 offers a winning combination of quality and quantity, for whites as well as for reds, urges Micheal Edwards. Additional notes from recent tastings by Neil Beckett and Margaret Rand.
Extract of article:
Better red and than dead: "In the Côte de Nuits, Drouhin-Laroze steers the right, unerring path between richness and elegance...