Close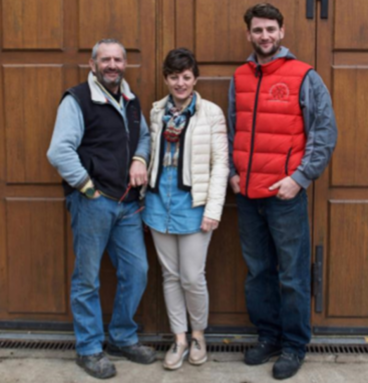 Millésime 2016 - TIM ATKIN Burgundy 2016 Special Report
Even families who want to keep their vineyards are facing ruinous inheritance taxes, which are calculated according to the spiraling value of the land. Philippe Drouhin of Domaine Drouhin-Laroze says that it took him 15 years to pay the bill after his father died, but is worried about what his children, Caroline and Nicolas, will have to face when he hangs up his pipette.
98 - Domaine Drouhin-Laroze, Chambertin-Clos de Bèze Grand Cru
(£625 - 690/6 JE, GO, JB)
One of the greatest wines to emerge from this difficult vintage, the Drouhins'Clos de Bèze comes from a 1,5-hectare parcel that was planted in 1938. It's the kind of red Burgundy that you fantasise about owning and drinking: fragant, polished and very fine with chalky freshness and layers of liquorice and black cherry.
2026-40
97- Domaine Drouhin-Laroze, Latricières-Chambertin Grand Cru
(£470-525/6 JB, GO)
One of the big changes that have occured over the last five years at this well-appointed domaine is that the wines reflect their terroirs with increasing fidelity. This comes from a 0,5-hectare parcel but saw no whole bunches in 2016, such is the lacy delicacy of the fruit flavours. Chiselled and refined with stylish oak.
2024-36
96 - Domaine Drouhin-Laroze, Bonnes Mares Grand Cru
(£575-630/6 JE, GO, JB)
The Drouhins are the third biggest landholders in Bonnes Mares, after De Vogüé and Christophe Roumier, with 1,5 hectares. Volumes were down by nearly half in 2016, but this Grand Cru, all of it sourced from red soils, is as good as ever. Textured, rich and mouth filling, it has plenty of succulent red fruits, sweet oak and a fine, tapering finish.
2023-32
96 - Domaine Drouhin-Laroze, Chapelle-Chambertin Grand Cru
(£450-525/6 HHC, Go, JB)
The influence of the younger generation is relfected in the use of 25% whole bunches on this Grand Cru for the first time that decision is fully vindicated, because this wine, sourced from a 0,5-hectare vineyard of 35+ years'old, is delicious, with plenty of colour, fine tannins and lingering palate length.
2026-36
96 - Domaine Drouhin-Laroze, Clos de Vougeot Grand Cru
(£590/6 GO, JB)
One parcel spread over two lieux-dits in the middle of the Clos: the Drouhins' holdings are well sited. This is the most structured of their mouth-watering array of Grands Crus in 2016, with dense, sappy concentrated flavours, some spice from 40% stems and a rich, powerful finish.
2026-38
96 - Domaine Drouhin-Laroze, Gevrey-Chambertin 1er Cru Lavaut-Saint-Jacques
(£495/6 JB)
« It's always attractive », says Philippe Drouhin of his Lavaut, situated in the lower part of the Combe. This is a wonderfully complete, aromatic wine, with subtle pepper spice, wild strawberry and pomegranate fruit, very fine tannins and mouth-watering acidity.
2024-34
95 - Domaine Drouhin-Laroze, Musigny Grand Cru
(£POA/6 GO)
There's only one (new) barrel f this wine, so it's not surprising that it's a little oaky right now. It's arguably not the most typical of Musigny releases, showing a quite a bit of tannins anf grip, but give it some time to settle. Spicy, rich and intense with a firm finish.
2026-38
94 - Domaine Drouhin-Laroze, Gevrey-Chambertin 1er cru Au Closeau
(£245/6 JB, HHC)
This near monopoly vineyard is located just below Mazis-Chambertin and often makes wines with considerable colour and concentration. It's quite a powerful wine, with 255 whole bunches adding some spice and texture. Sweet, plush and savoury, with crunchy plum and black cherry flavours.
2024-36
94 - Domaine Drouhin-Laroze, Gevrey-Chambertin 1er cru Clos Prieur
(£245/6 GO, HHC)
The 40% new oak is slightly more marked on this wine than on th other Premiers Crus from the domaine. But it's a serious, well-structured wine that has the texture and concentration to assimilate it. Black fruits, wood smoke and fine-grained tannins are well married on the palate.
2026-36
94 - Domaine Drouhin-Laroze, Gevrey-Chambertin 1er cru Craipillot
(£225/6 GO)
The Drouhins have two parcels in this Premier Cru, located next to each other with some cooling influence from the Combe de Lavaux. This is an appropriately racy Gevrey with spicy blackberry fruit, well handled 40% new oak, supple tannins and refreshing palate lenght.
2022-31